AR Portfolio Analytics
Organize your AR into portfolios; Assign responsibilities; Track, Monitor & Measure Credit Quality using multiple metrics.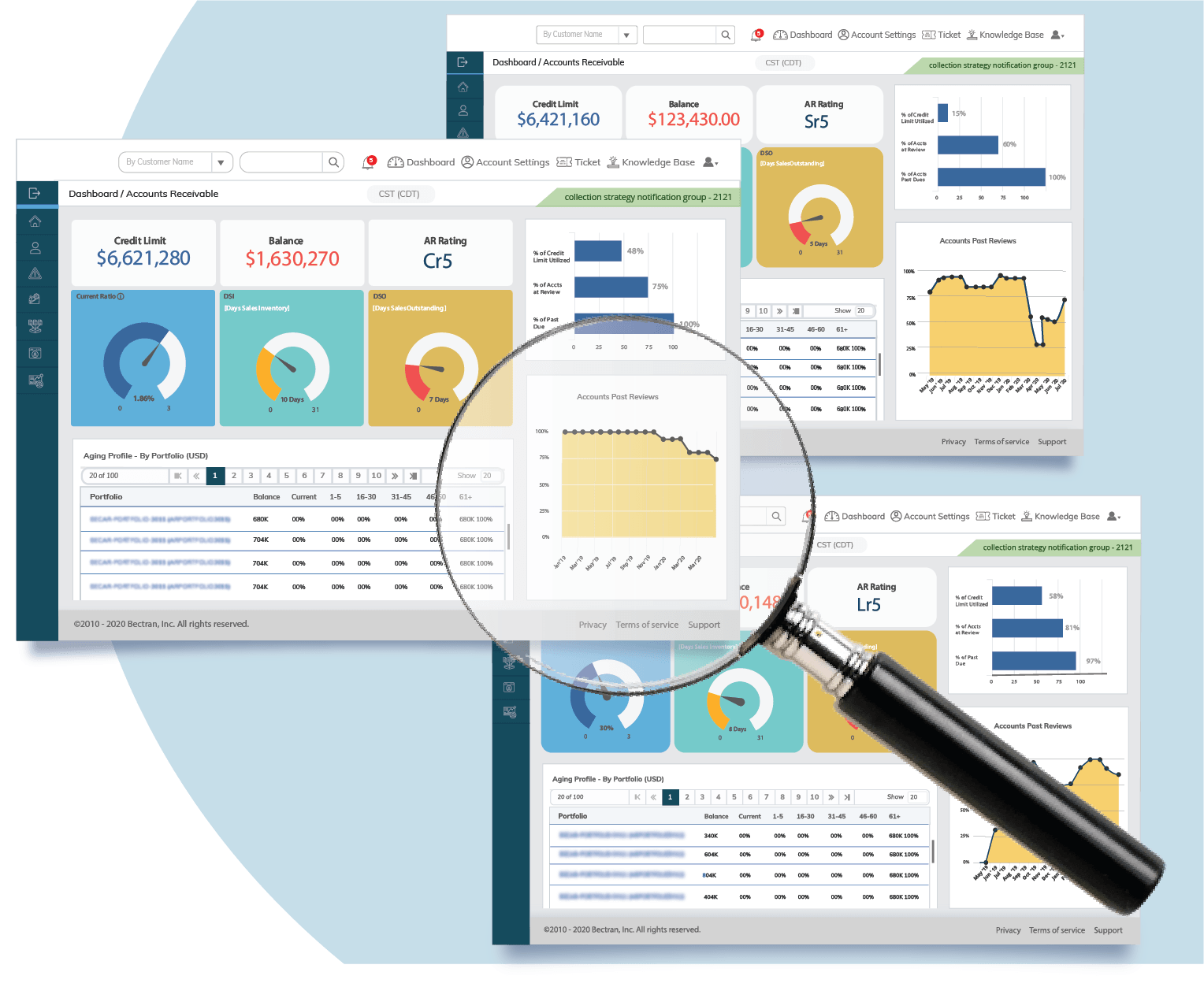 Organize & Measure Performance
Organize your Accounts Receivable into groups/portfolios that share similar credit risk profiles. This facilitates better credit performance measurement and creates an effective platform for quickly responding to changing market conditions.
Comparative Risk Analysis
Compare the performance of multiple portfolios using a range of metrics. Comparisons are measured in monthly trends and daily spot metrics. The performance metrics provide deep insights into the risk profile of your portfolios, thus putting you in a better position to create strategies to diffuse your risk.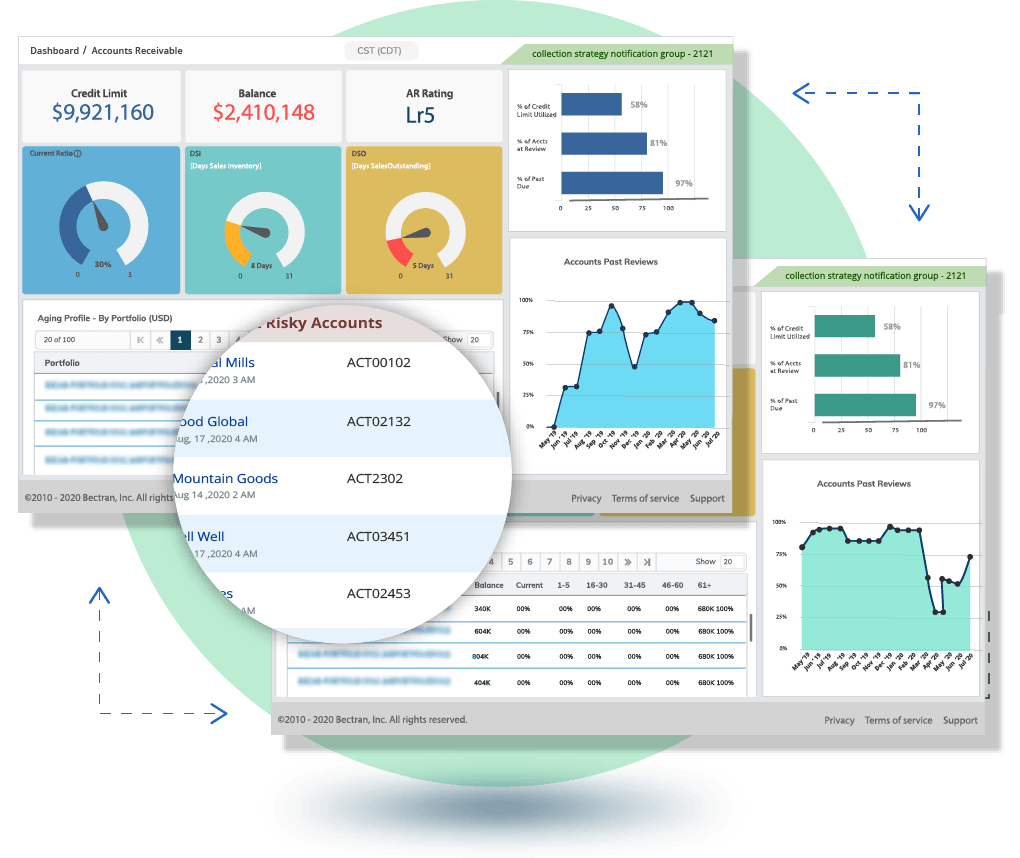 Portfolio Management─Things you can do:
Review the risk in your portfolio and identify high risk accounts.
Develop and deploy strategies to lower risk levels and improve your overall portfolio credit health.
Compare your portfolio performance to the overall company performance as well as peer portfolios.
Learn of variations in reported comparative metrics and develop strategies to position your portfolio for better performance.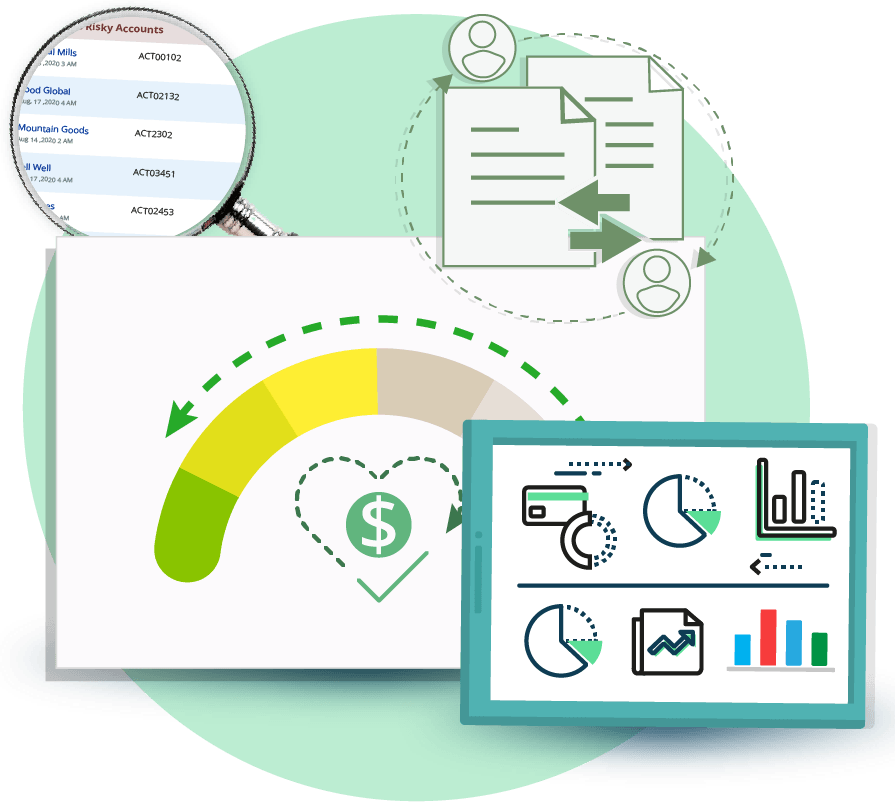 ---