Auto Decision Manager
Automate data collection from multiple sources and automatically evaluate and approve/decline credit requests.
Instant Decision Manager:
Simple, Powerful & Quick
Just three reasons why Instant Decision Manager can make a huge difference to your customers and your bottom line.
Upon your customer submitting a credit application, and based on pre-defined criteria, all required credit evaluation data is automatically acquired, aggregated and analyzed to reach a credit decision. The credit decision is instantly communicated to the customer and other stakeholders.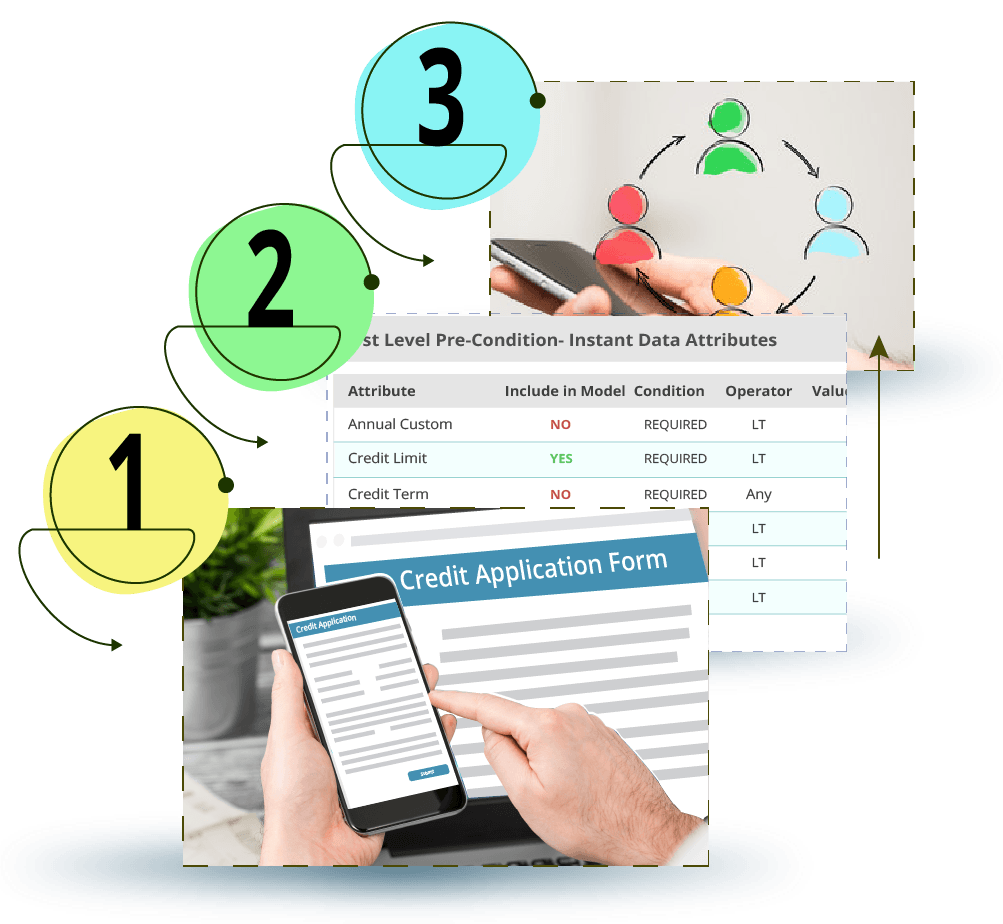 Instant Data, No Decision
Acquire all customer credit data automatically from external sources once a customer completes and submits a credit application. Save on data gathering time and advance to decision quickly.

Auto Pilot Decision
Now you can delegate over 80% of your existing daily credit management tasks to the Bectran Auto Pilot Decision processor.
Configure automatic process execution and decision to happen when required data items are available and specified conditions are met. The Auto Pilot Decision processor evaluates multiple conditions and multivariate data from several sources to determine the most efficient path to arrive at the best possible risk-optimal decision.
Save on High-Volume, Low-Value Transactions
Delegate high-volume, low-value credit requests to the Auto Decision Manager. Companies have used the Auto Decision Manager to significantly reduce the time spent processing low-value transactions. The time and cost savings become magnified when the volume of transactions processed is high. This solution will free up valuable resources and allow you to focus on high-value, high-risk credit transactions.
---