Credit Document Management
Securely organize and access all your credit information at electronic speed.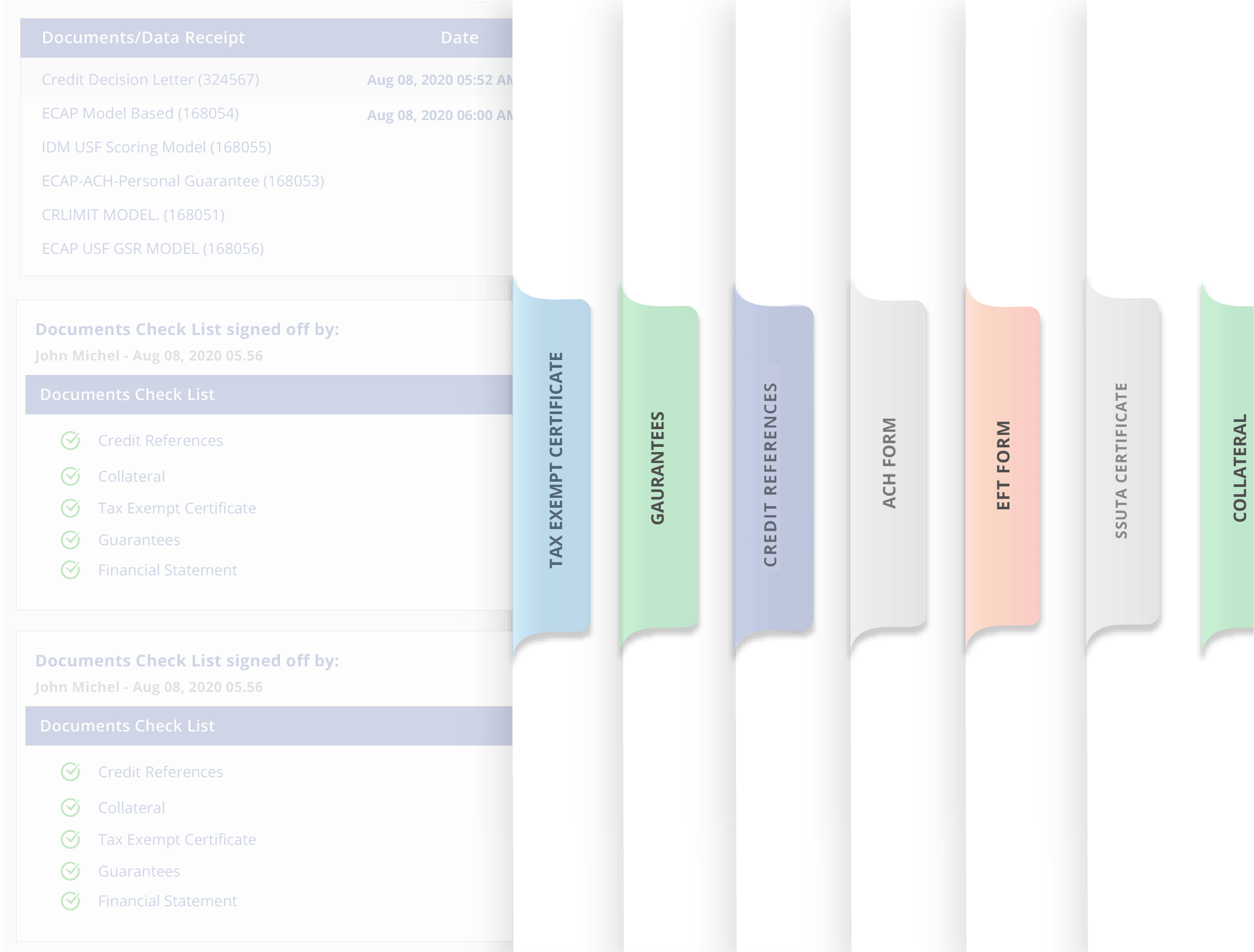 A Secure Document Vault
The Credit Document Management system organizes your credit documents for quick and easy access and provides secure access for authorized users. Unlike your traditional document filing cabinet, the Bectran Credit Document Management system is digitally secured and encrypted, and can only be accessed by authorized users. It is safe, secure and available at any time through remote access.
Specify documents and how you want them organized in your virtual filing cabinet.
Specify option to track and monitor documents that require periodic updates, such as renewable licenses, tax-exempt certificate, guarantees, etc.
Specify form-like documents, such as multi-party contracts, with Electronic Signature capability.
Specify access levels for different classes of users: Sales/Customer Service, Credit/Finance, Customers, Administrators, etc.
Specify encryption levels for sensitive documents and data.

Example Documents
All credit documents are stored in the Secure Document Vault.
Examples are:
Credit Application information including credit references

Tax-Exempt, Resale, Direct Payment Exemption and
Multi-Jurisdiction Certificates

Personal and Corporate Guarantees

Credit Bureau Reports

Financial Statements

ACH and Electronic Funds Transfer forms

All correspondences with Sales, Customers and other Stakeholders

All other credit documents
Historical Audit Trail
All documents and information acquired on a customer are organized and stored at both the transactions and customer account levels with search capability. A good audit trail helps you evaluate and track the quality of credit relationship with your customers based on well analyzed historical information.
---