Invoicing, Billing & Payments
Enable your customers to manage invoices, resolve disputes, provide documents and make electronic payments.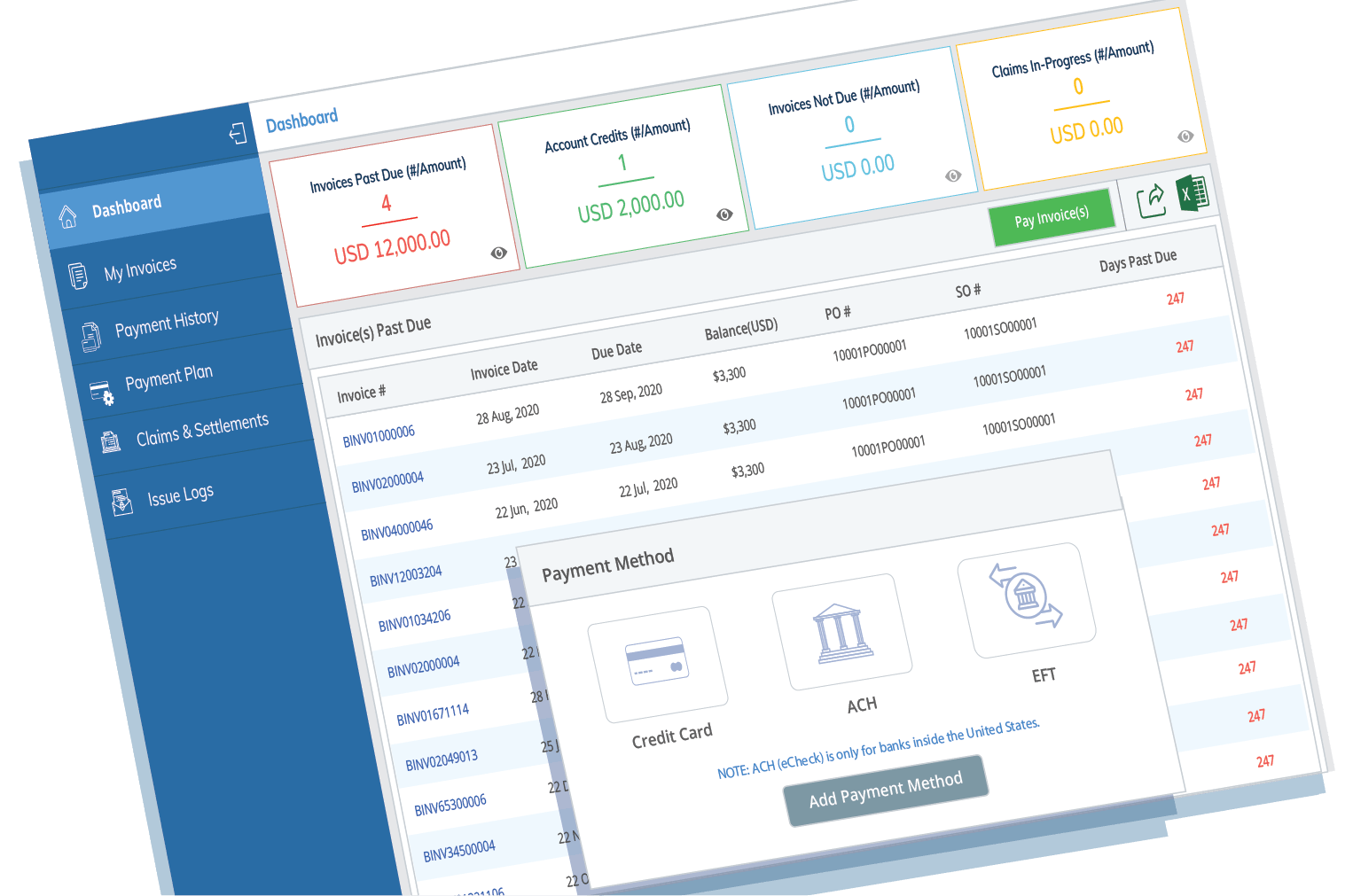 Self-Service Portal
The Invoicing, Billing & Payments solution is a self-service portal for your customers. You collaborate with your customers to resolve billing and invoicing disputes and to receive your payments electronically through the self-service portal. The self-service portal is completely customizable, allowing you to tailor it to your unique needs and desired customer experience.
A Virtual Lockbox
Configure your bank account to receive direct electronic customer payments with full accounting for invoices, credit memos, disputed amounts, etc. With the Virtual Lockbox functionality, you get paid faster with zero cash application issues. Payment methods supported include: Credit Card, ACH and EFTs.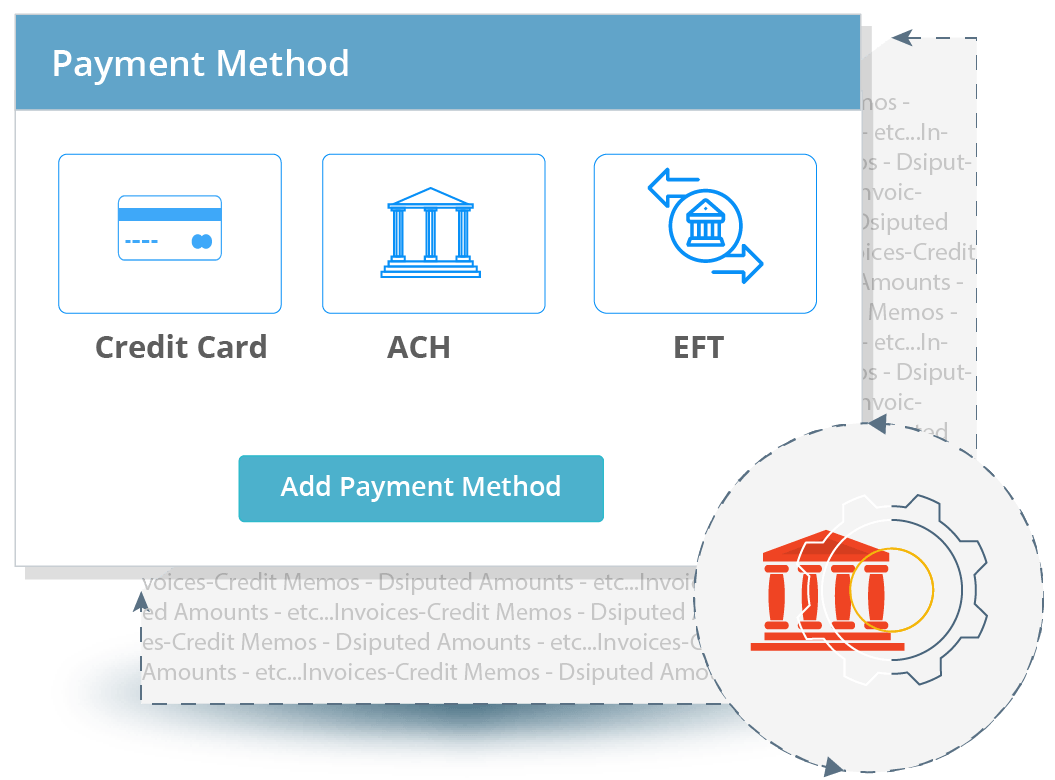 Cash Application without Bank Checks
All payments received through the Invoicing, Billing & Payments system are automatically applied to the customer invoices. This mode of cash application is guaranteed to be accurate with full automation. The more you migrate your customers to the Invoicing, Billing & Payments system the less the proportion of your unapplied cash.
Support for All Major Payment Processors
The Bectran Invoicing, Billing & Payments system provides support for all major payment processors, such as Authorize.net, PayTrace, etc. You can choose to adopt one of the standard payment processors in our library or any other preferred payment processor of your choice.
---