Collections Officer Digital Workspace
Productivity suite customized to the collector's assigned responsibilities.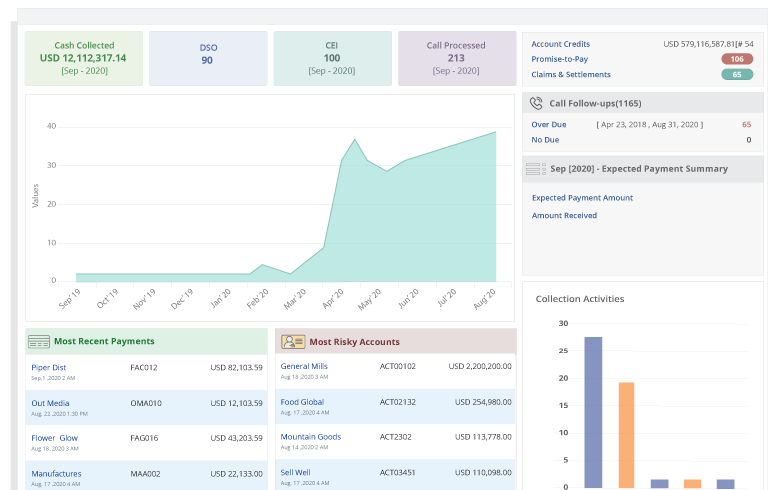 Collector's Private Workspace
As a collector, you log in and you are in your own private workspace. The workspace holds dynamic information on all your assigned accounts and reports metrics on the progress of your collection effort.
Get Your Job Done
The workspace presents you with all the tasks options required for you to complete your daily collections responsibilities. These options include account/invoice context phone calls, emails, account statements, calendar appointments, issues & disputes logs, notes, etc.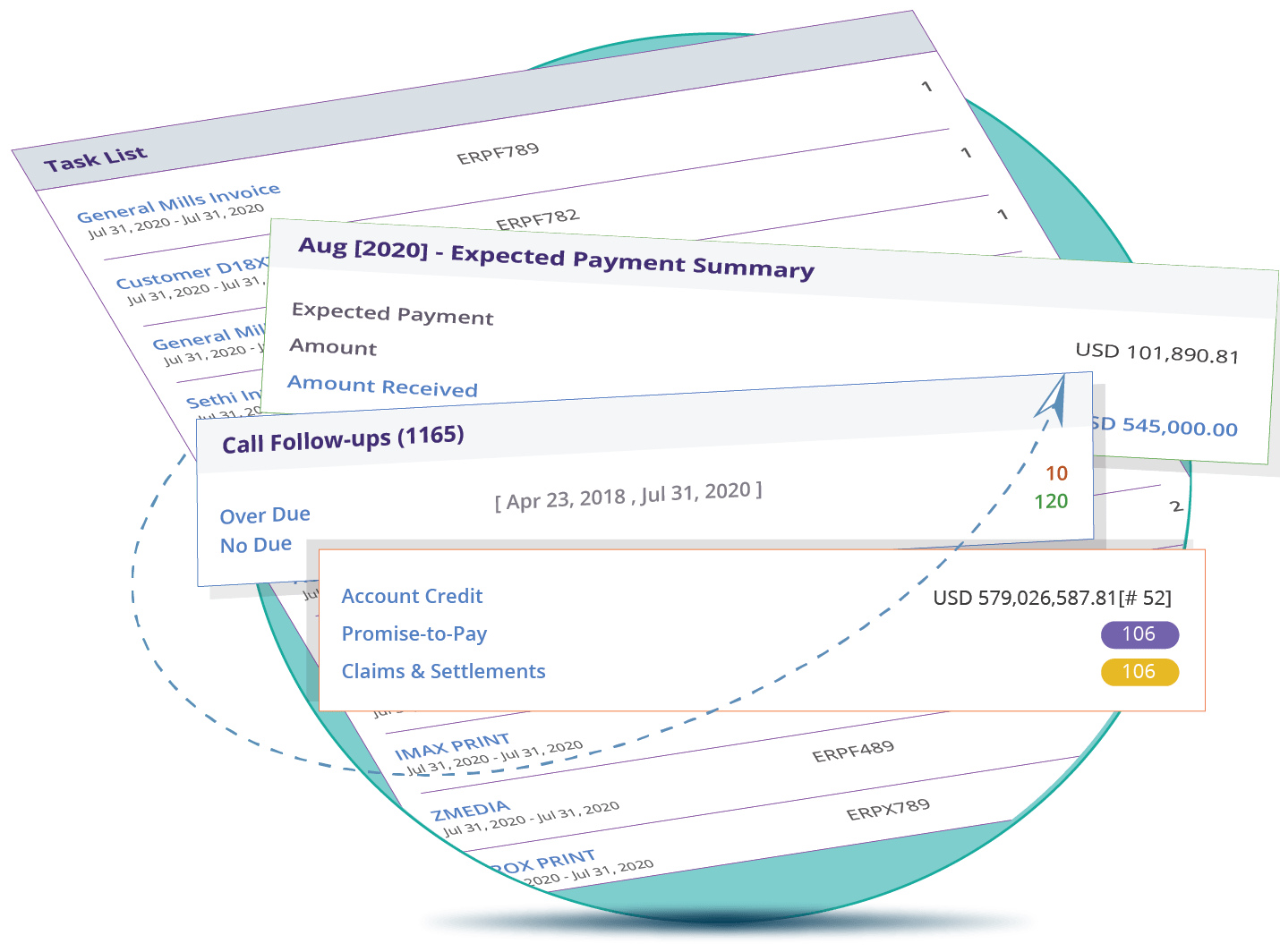 Real-Time Measure of Performance
The workspace tracks and reports a collector's effort using a number of metrics. The metrics measure both absolute and relative performance. As a collector, you use these metrics to track your progress towards your management assigned goals.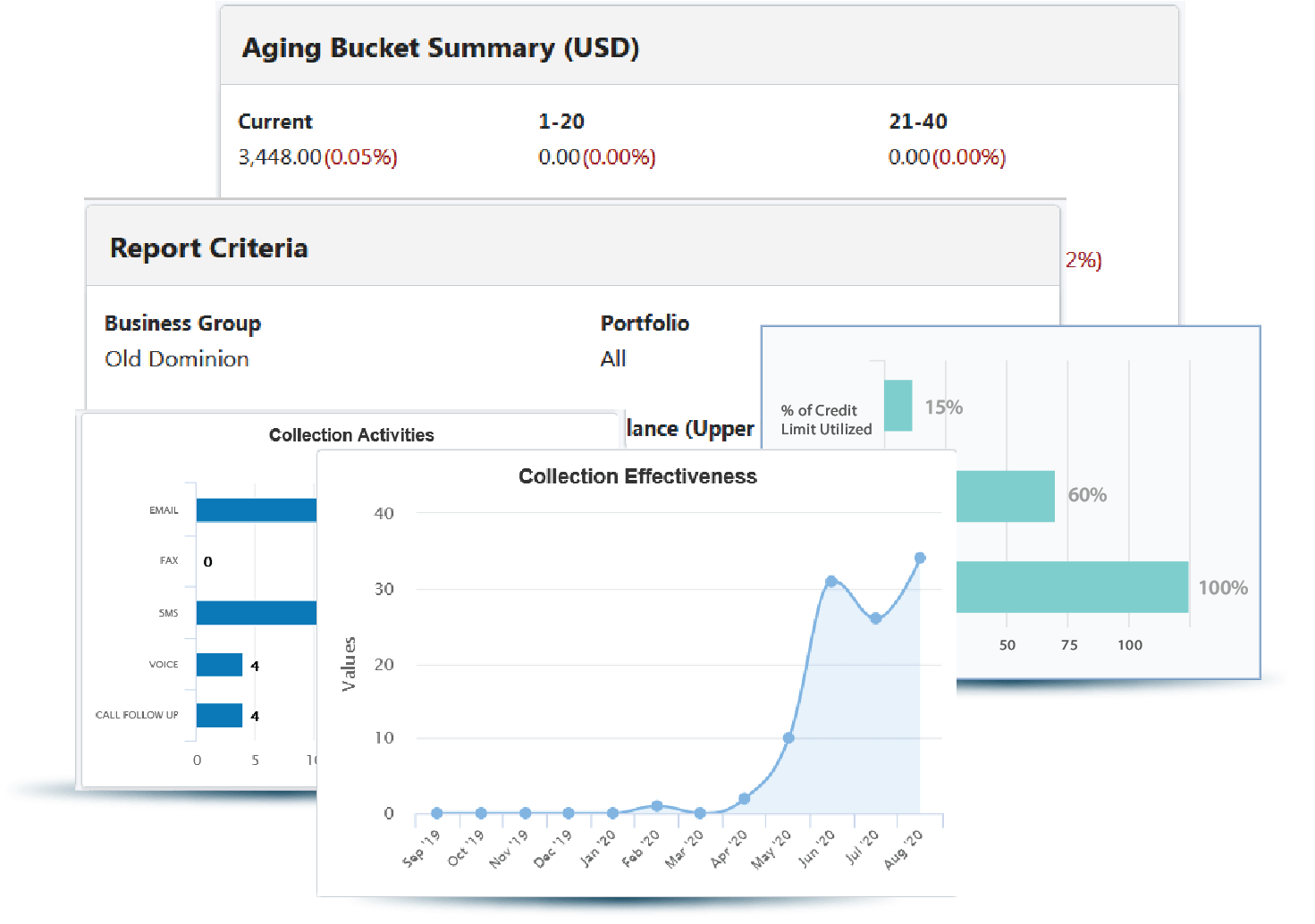 ---